Piezoelectric pulse sensor
This page is in processing now.
It is a long life piezoelectric pulse sensor with signal filtering, conditioning and temperature compensation circuit. The high integration makes it very stable, reliable and extremely easy to use. It outputs the pulse wave which is voltage analog signal. It could be used in pulse wave analysis system, and even the Arduino based system.
Model: SEN42758M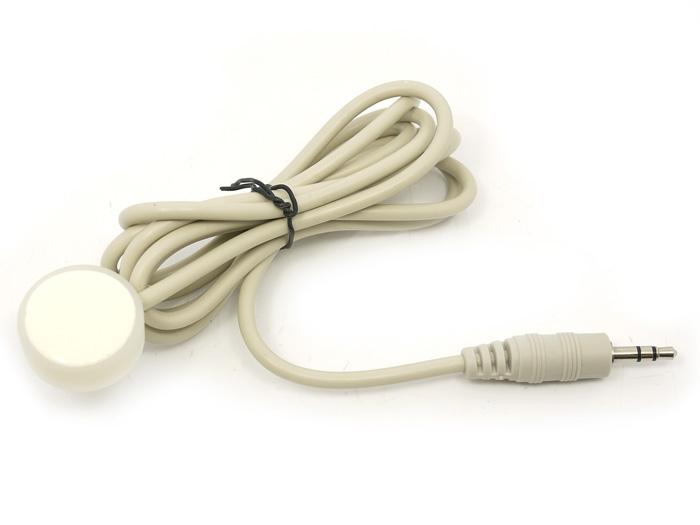 Features
Output analog voltage signal
High sensitivity
Anti-jamming design
Wide overload range
Better consistency
Stable and reliable performance
Application Ideas
It can be used in pulse wave analysis systems (herbalist doctor pulse manifestation testing, non-invasive cardiovascular function testing system, pregnancy-induced hypertension syndrome testing system, etc). You can integrated it into the Arduino based system.
Cautions
The warnings and wrong operations possible cause dangerous.
Schematic
It is the schematic, the circuit about Eagle resource like .pdf should linked here in order to avoid memory exhausted.
Specifications
Structures

Key specification
Voltage: 5~6VDC
Piezo range: -50~+300mmHg
Sensitivity: 2000 uV/mmHg
Temperature coefficient of sensitivity: 1×10-4/℃
Precision: 0.5%
Repeatability: 0.5%
Lagging: 0.5%
Max overload: 100 times
Output waveform
The typical output waveform of the pulse wave, which varies from person to person.

The testing output wave form is shown as below.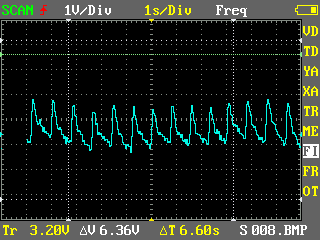 Pin definition and Rating
Mechanic Dimensions
Usage
How to fix the pulse sensor? As shown below:

Bill of Materials (BOM) /parts list
All the components used to produce the product.
FAQ
Please list your question here:
Support
If you have questions or other better design ideas, you can go to our forum or wish to discuss.
Version Tracker
Bug Tracker
Bug Tracker is the place you can publish any bugs you think you might have found during use. Please write down what you have to say, your answers will help us improve our products.
Additional Idea
The Additional Idea is the place to write your project ideas about this product, or other usages you've found. Or you can write them on Projects page.
Resources
How to buy
Click here to buy Piezoelectric pulse sensor on SEEED bazzar: http://www.seeedstudio.com/depot/piezoelectric-pulse-sensor-p-832.html?cPath=144_146&zenid=cee0a25bbc9ba561a121caf3e07d17a3

See Also
Other related products and resources.
Licensing
This documentation is licensed under the Creative Commons Attribution-ShareAlike License 3.0 Source code and libraries are licensed under GPL/LGPL, see source code files for details.
External Links
Links to external webpages which provide more application ideas, documents/datasheet or software libraries
Copyright (c) 2008-2016 Seeed Development Limited (
www.seeedstudio.com
/
www.seeed.cc
)
This static html page was created from http://www.seeedstudio.com/wiki