Lipo Rider V0.9b
Lipo Rider is a power module with Li-Po battery charge management and boost circuit designed for MCU projects with standard USB output interface.
Model:POW115D2P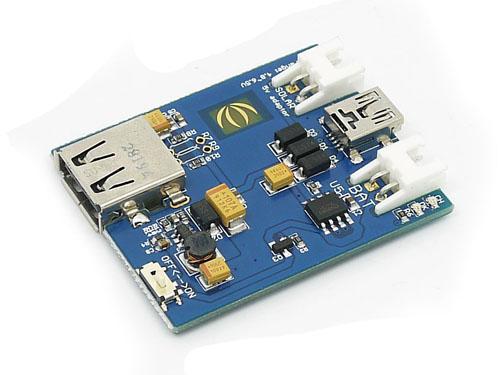 Features
JST 2.54 connector
Charge a Li-Po battery from USB/Solar cell/wall adaptor
Automatically adjusted charge current
Automatic recharge
User output power switch
Application Ideas
Mobile USB Host power
Energy harvester
Sports equipment
Robotics
Navigation
Other off the grid projects
Cautions
The warnings and wrong operations possible cause dangerous.
Schematic
Charge Diagram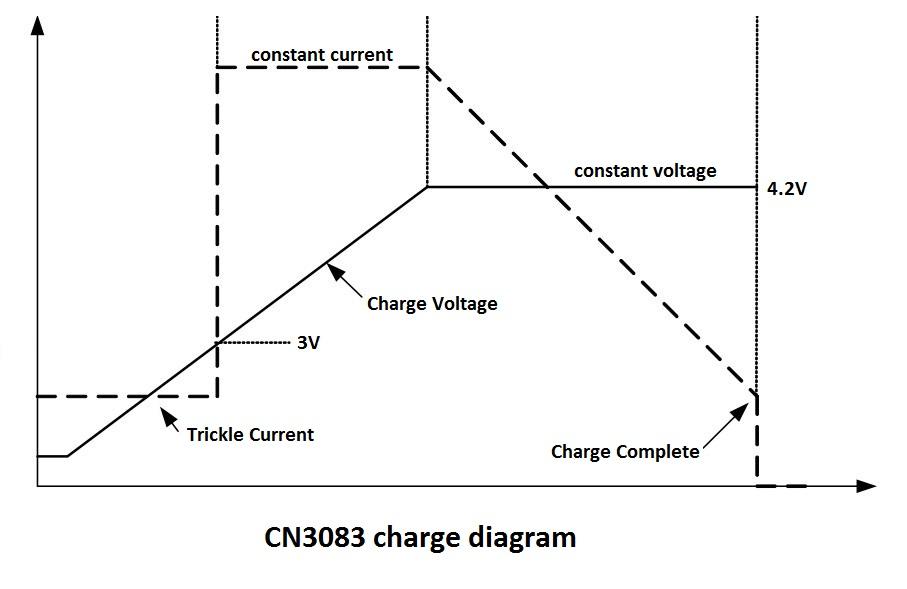 Specification
Up to 400mA charge current
Up to 5VDC 350mA supply ability
Less than 100mV ripple @300mA
Dimensions: 47*37.5*6.6 (mm)
Key Specification
Items
Min
Norm
Max
Input Voltage
4.8V
5.0V
6.0V
Output Voltage
4.8V
5.0V
5.2V
Output Current
300mA
Operate Temperature
-20℃~65℃
Storage Temperature
-25℃~85℃
Charger IC Specifications
Items
Min
Norm
Max
Charger IC
CN3083
Charger input voltage
4.8V
5.0V
6.0V
Charger input current
5mA
400mA
-
Sleep mode
-
-
3uA
Boost IC Specifications
Items
Min
Norm
Max
Boost IC
AIC1896
Output voltage
4.8V
5.0V
5.2V
Output current
5mA
100mA
350mA
Pin definition and Rating
Pin Instruction and LED Statement
CH pin level(Red LED state)
OK pin level(Green LED state)
Statements
low level(on)
high level(off)
Charging
high level(off)
low level(last on)
Complete
pulse signal(flash)
pulse signal(on)
The battery isn't exist
high level(off)
high level(off)
          Two situations :


     Input voltage lower than gate voltage
     The input voltage lower than battery voltage
Pin definition and Rating
Mechanical Dimensions
The outline dimensions are 47mm * 37.5mm * 6.6mm as shown below: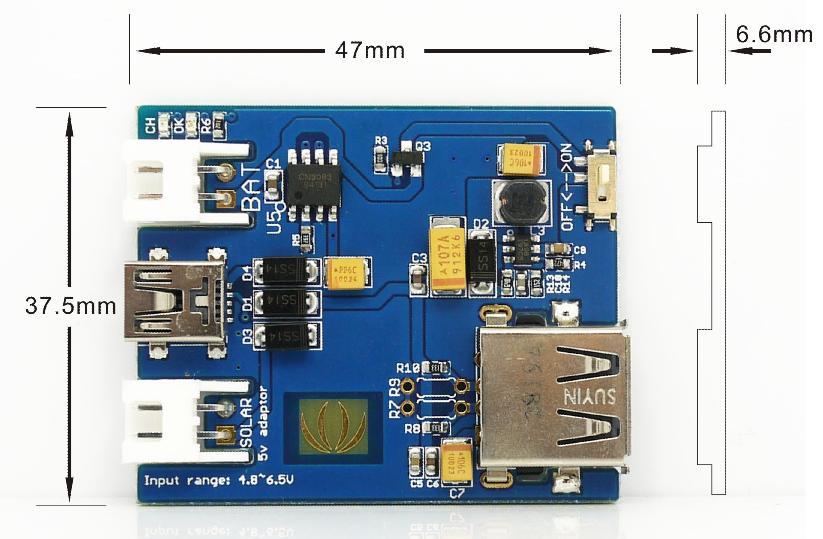 Usage
The Lipo Rider works as a power module to supply a stable 5VDC power for MCU projects. Here is an example to drive 300mA output wave for a power supply: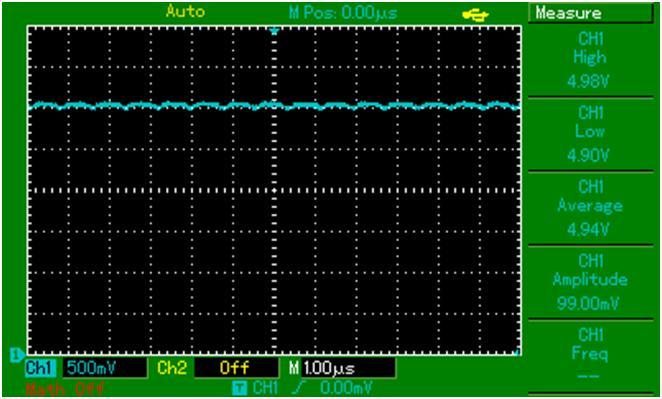 Hardware Setup
Lipo Rider provides a reliable solution to charge a Li-Po battery from solar or USB power and output a boosted 5VDC power to the standard USB port. When the mini USB power socket is connected, it will charge the Li-Po battery and disable the boost circuit so that the mini USB power is directly output to the standard USB socket. When the solar JST power socket is connected, it will charge the Li-Po battery and boost the Li-Po battery power to the standard USB port.
This is the hardware setup example for the Lipo Rider. When you put the setup under illumination, the solar panel collects the luminous energy and charges the Li-Po battery, Lipo Rider boosts the Li-Po battery power to 5v for Seeeduino or other microcontroller project. The switch is on and the lit LEDs marked by red circle show that the Lipo Rider is working.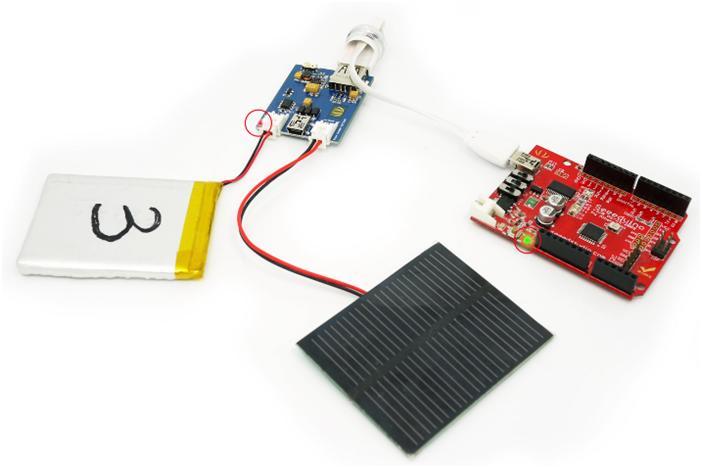 Programming
Includes important code snippet. Demo code like :
Example
The projects and application examples.
Bill of Materials (BOM) /parts list
All the components used to produce the product.
FAQ
Please list your question here:
Support
If you have questions or other better design ideas, you can go to our forum or wish to discuss.
Version Tracker
| Revision | Descriptions | Date | Editor |
| --- | --- | --- | --- |
| Lipo Rider V0.9b | Initial public release | Nov 2, 2010 | Lafier |
| Lipo Rider V1.2 | Revise release | Jan 11, 2011 | Silas Wan |
Bug Tracker
Bug Tracker is the place you can publish any bugs you think you might have found during use. Please write down what you have to say, your answers will help us improve our products.
Additional Idea
The Additional Idea is the place to write your project ideas about this product, or other usages you've found. Or you can write them on Projects page.
Resources
The resources need to be downloaded, like Eagle file, Demo code, project or other datasheet.
How to buy
Click here to buy Lipo Rider ,or other products you like.
See Also
Other related products and resources.
Licensing
This documentation is licensed under the Creative Commons Attribution-ShareAlike License 3.0 Source code and libraries are licensed under GPL/LGPL, see source code files for details.
External Links
Links to external webpages which provide more application ideas, documents/datasheet or software libraries
Copyright (c) 2008-2016 Seeed Development Limited (
www.seeedstudio.com
/
www.seeed.cc
)
This static html page was created from http://www.seeedstudio.com/wiki