DC framework solenoid HCNE1-0520
This 12-Volt DC framework solenoid is great for projects! These types of solenoid are often used for automatic door locks,vending machines,robot etc. However, they work great for almost any project requiring a DC solenoid.

The solenoid operating temperature should not exceed 80 ℃, or continuous working time less than 1 minute.
Features
Voltage: 12V DC
Stroke: 10mm
Suction: 4N
Outline size(mm): 13×15×20
Movable core: 3(g)
Loss efficiency: 6(W)
Gravitation: 0mm:400(g), 2mm:65g, 4mm:20g
Easily fixed and connected
Temperature stability, long product life and ensure good performance
E ring and rubber gasket make the operation of the solenoid valve mute
Low friction to ensure high efficiency and extend the life of
Simple and reliable design
Application Ideas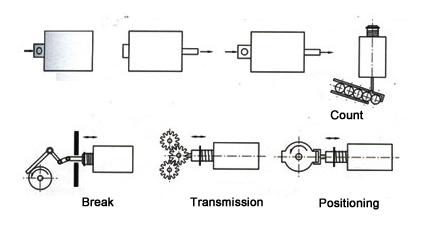 Vending machines, ticket vending machines,money exchange machine
Office equipment: fax machines, punch card machines, copiers, typewriters, cash registers, plotters
Transport equipment: automatic door locks, safety belt lock, automotive solenoid valve, parking facilities
Appliances: tape recorder, video recorder, keyboard, automatic knitting machine, karaoke machine
Other: packaging machine, robot, farming equipment, stamping equipment, alarm, water solenoid valve
Specifications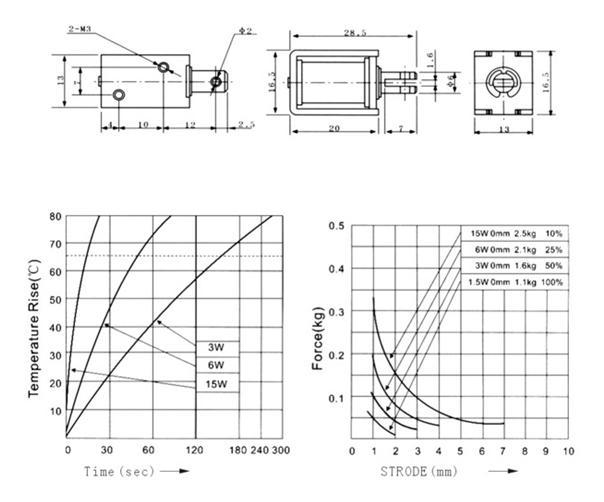 Operating conditions:
Operation temperature: -5 ℃ to 40 ℃, the solenoid valve will not solidification.
Operating humidity: 45% to 85%, the solenoid valve will not solidification.
Storage temperature: -40 ℃ to 75 ℃ in between, the solenoid valve will not solidification.
Storage Humidity: 0% to 95%, the solenoid valve will not solidification.
Performance to show:
Temperature: 65 ℃ or less, can be used for more than a million times.
Maximum working temperature shall not exceed 80 ℃.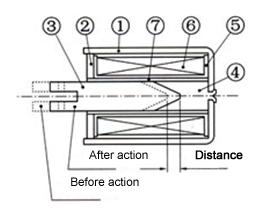 | No. | Name |
| --- | --- |
| 1 | Fixed framework |
| 2 | Cover |
| 3 | Movable core |
| 4 | Fixed core |
| 5 | Solenoid axis |
| 6 | Solenoid |
| 7 | Conduit |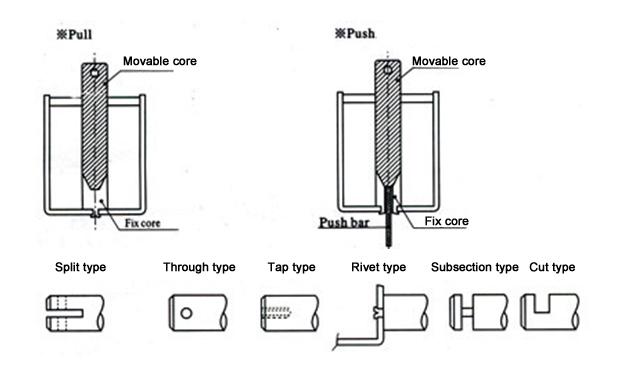 Test temperature
Environment temperature23±2
Insulation resistanceneed 100MΩ insulating resistance when 500VDC insulator testing.
Insulation strengththe strength should be 600VAC/1 min DC standard product table.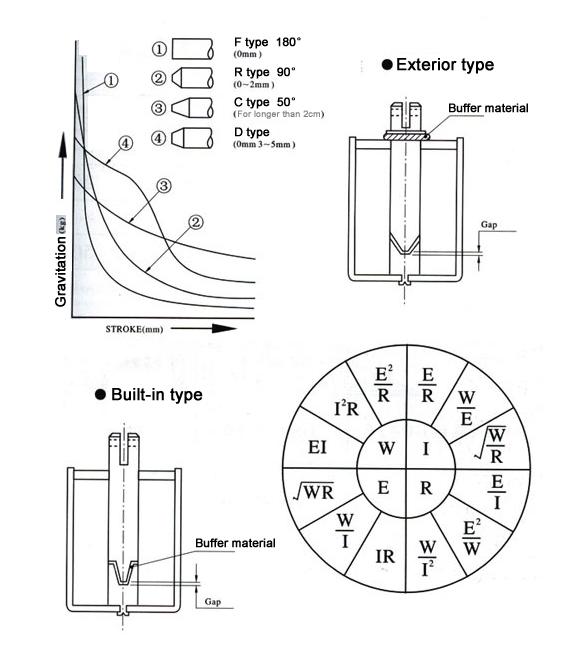 Usage
Hardware Installation
Support
How to buy
Click here to buy from Seeedstudio Bazaar.
See Also
Other related products,resources and projects.
Licensing
This documentation is licensed under the Creative Commons Attribution-ShareAlike License 3.0; Source code and libraries are licensed under GPL/LGPL, see source code files for details.
Copyright (c) 2008-2016 Seeed Development Limited (
www.seeedstudio.com
/
www.seeed.cc
)
This static html page was created from http://www.seeedstudio.com/wiki